Vineyards & Crémants de Loire since 1885
The winery has been exploiting 95 hectares of vines on the best Loire Valley AOC's (51 Ha in Saumur, 11 Ha in Saumur Champigny and 33 Ha in Sancerre). The vineyard is entirely certified Terra Vitis (sustainable viticulture). 30 Ha of the Estate are being organically converted (certification due in 2020).
Fine sparkling wines, with the Appellation Crémants de Loire, have contributed greatly to the reputation of Langlois-Chateau. Membership of the Bollinger family group since 1973 has been a key contributor.
Its international outreach and a solid brand image make it a benchmark estate in the Loire vineyards.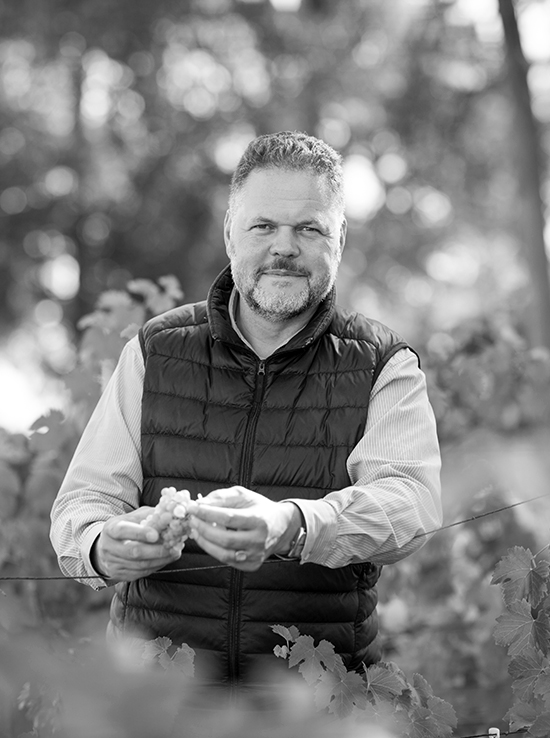 Visit our Langlois Château cellars in 4 acts !
Wine tour in our cellars in saumur and wine tasting of Loire wines: Wine behind the scenes!
Why come and visit our cellars in Saumur?
We have a one of a kind location in SaintHilaire/Saint Florent (south west of Saumur towards Gennes). Our vineyard is  overlooking the Langlois Chateau winery. Our wine making and harvest rooms hang off the cliffside and offer a
magnificent view over the château de Saumur and the Royal River: the Loire. The scene is set for a great cellar tour!
1
A short presentation of enology (in our wine school).
2
Discovering the different stages of the winemaking process : from the wine press to the tanks (in our cellars).
3
A 300m tour underground to find out to learn about the "Méthode traditionnelle" (traditional method) and the making of Crémant de Loire (in our "tuffeau" tufa stone cellars).
4
Comparative wine tasting commented by a professional (both in our cellar and wine shop): Saumur, Saumur Champigny, Saumur rosé, Sancerre, Crémant de Loire.
Which one do you prefer ?
Discover all our wines available on the online Langlois-Chateau wine shop. 
Langlois-Chateau in vidéo